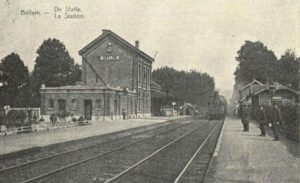 Bellem village and castle 
It is a name that sounds like a bel, but the experts have not found an agreement regarding the origine of the village's name. The establishment in the 17th century of an abbey of Cistericiens from Marquette (Lille) has given its name to the Marquetten bos which surrounds the train station and thus the park.
Early mentions of Bellem Castle 
The King of Spain, Philippe 4, sold in 1635 the domain and its titles to Karel de Rym. It seems that after weddings, the property fell in the hands of the outstanding french family, de Montmorency.
The property was sold by Louisa-Augusta de Montmorency in 1808 to Jacob-Lieven van Caneghem.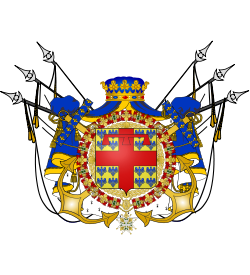 The family Kerchove 
The current owners are the descendants of the union between Elise Marie de Naeyer (1812–1898) × Fréderic Marie de Kerchove (1805–1880), the grand-daughter of Jacob-Lieven. They seem to have given to the castle the shape that it has today after a serious renovation.
Elizabeth of Belgium is via her mother, Mathilde d'Udeckem D'Acoz, a direct descendant of Frederic Marie de Kerchove.